Part of the fun of teaching kindergarten is introducing eager students to a collection of fantastic books. If you're looking to add to your collection of old standbys, here are 50+ recent titles we think are worth adding to your classroom bookshelves.
Just a heads up, teacherfy may collect a share of sales from the links on this page. We only recommend books our team loves!
1. A Busy Creature's Day Eating by Mo Willems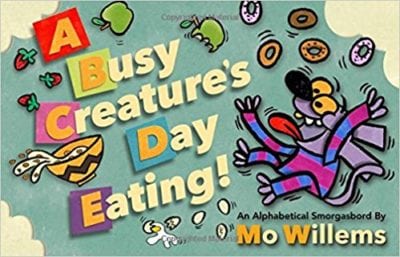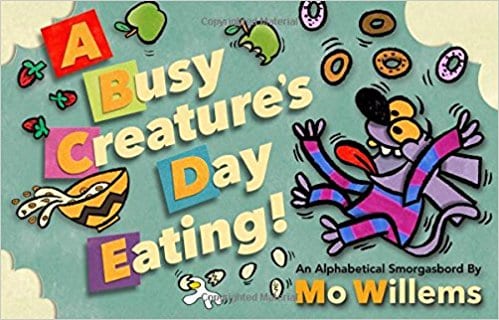 You can never have too many alphabet books in kindergarten, and a funny one is a huge plus. Eating everything in sight seems like a exceptional idea … until it makes you sick!
2. Thank You, Omu! by Oge Mora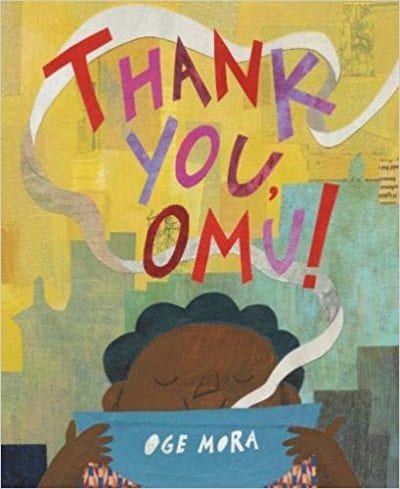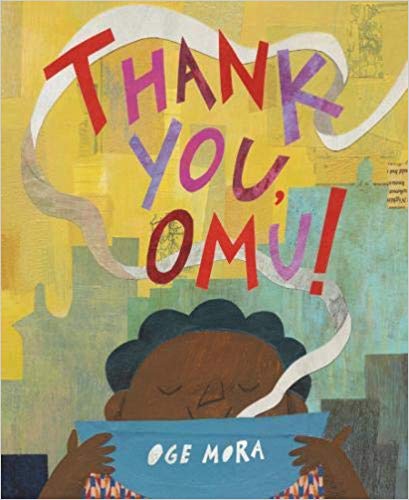 When Omu makes her thick, red stew, the delicious smell attracts many visitors hoping for a taste. Selflessly, she gives every last bite away—but her grateful neighbors have a plan to say thanks. This would be the perfect story to act out with your class.
3. Saturday by Oge Mora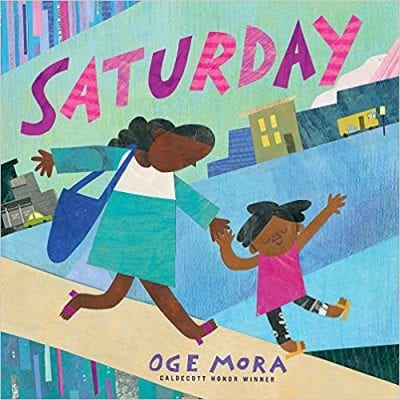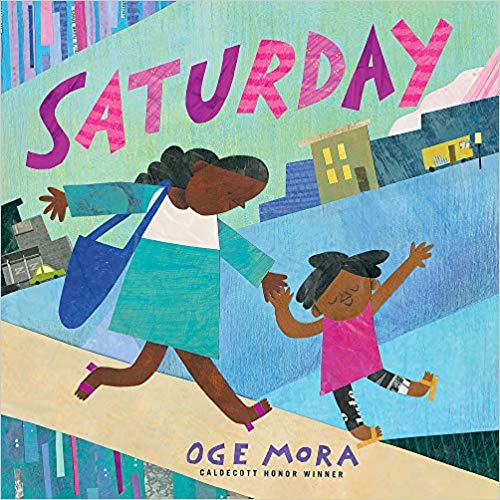 Yep, we love this author so much, we're including two of her books in a row. In this quiet gem, a mother-daughter pair make the greatest of a series of mishaps by keeping in mind what's truly important: being together.
4. All Are Welcome by Alexandra Penfold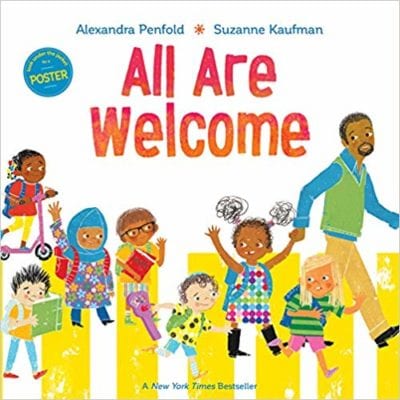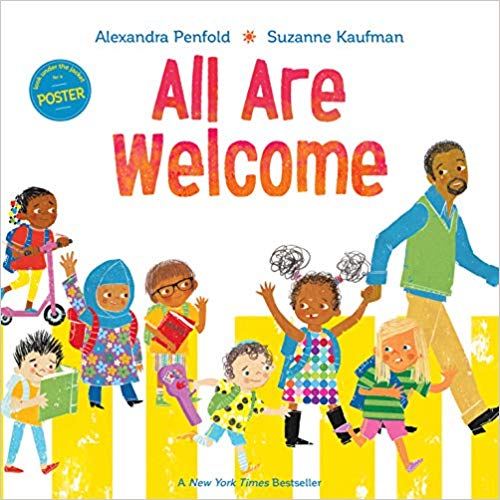 Families of every makeup and background walk to school on this first day of school. Teachers greet them with joy and reverence. This title is perfect to set the tone at the start of school and revisit all year long.
5. Little Red and the Very Hungry Lion by Alex T. Smith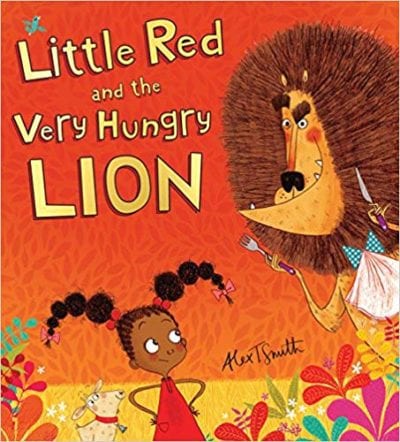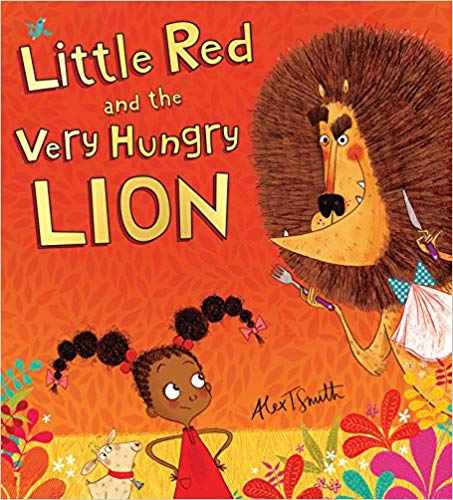 You can't go wrong in kindergarten with a fantastic fractured fairy tale. In this rendition, Little Red heads through the jungle to bring medicine to her aunt. We can't get enough of the cheerful, energetic illustrations.
6.  We Don't Eat Our Classmates by Ryan T. Higgins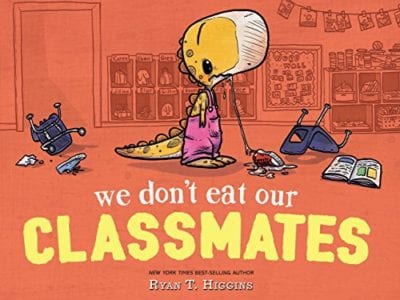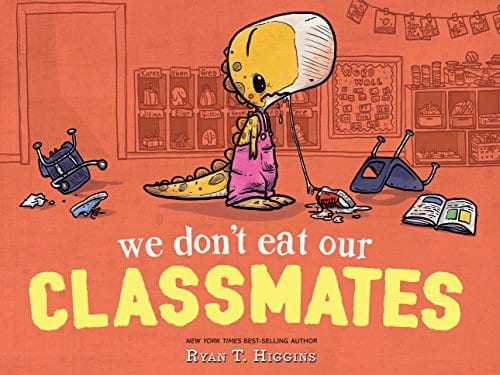 All kindergarteners do impulsive things from time to time, so they'll certainly identify with poor Penelope, who can't help but eat her classmates. This comical title is exceptional for back-to-school, after a long break, or anytime you need to talk about impulse control.
7. Pink is For Boys by Robb Pearlman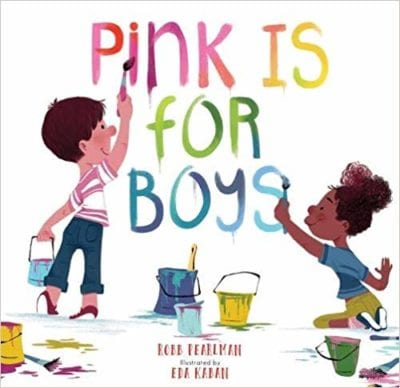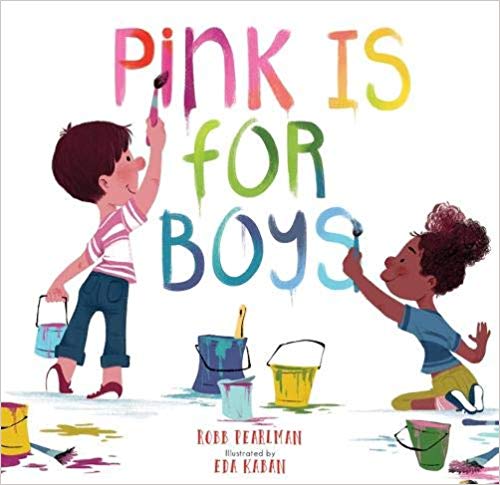 Encourage children to think beyond gender stereotypes and create a classroom culture where everyone can be exactly who they are with this relevant title.
8. The Little Red Fort by Brenda Maier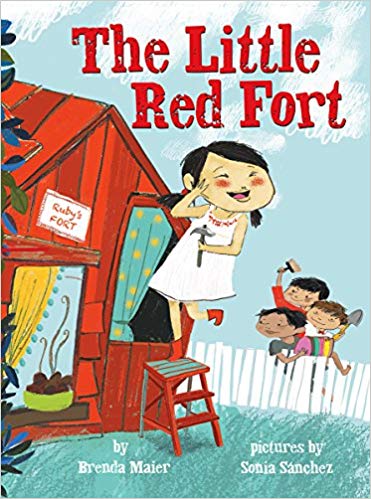 This Little Red Hen retelling stars Ruby, who spies some scrap wood and gets a vision for an amazing fort. Will any of her brothers help her build it? 
9.  Izzy Gizmo by Pip Jones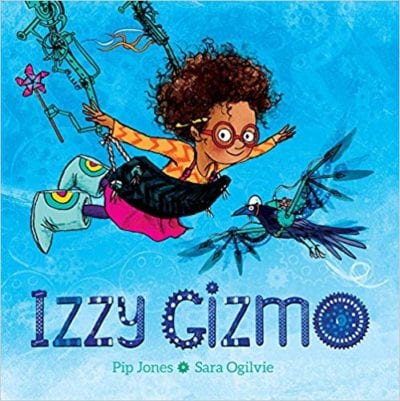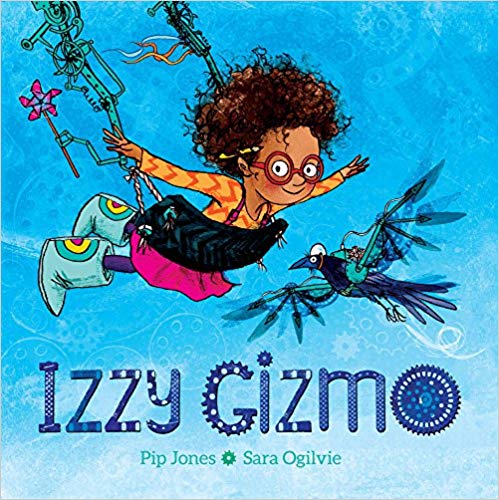 Meet the next STEM heroine of kid lit, relentlessly determined Izzy Gizmo. She's on a mission to help an injured crow fly. Luckily, her encouraging Grandpa has plenty of "gadgety things" to help her succeed.
10. Elmore by Holly Hobbie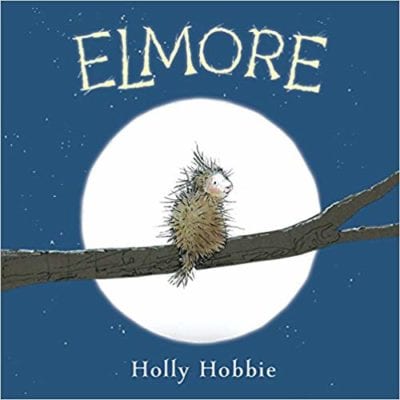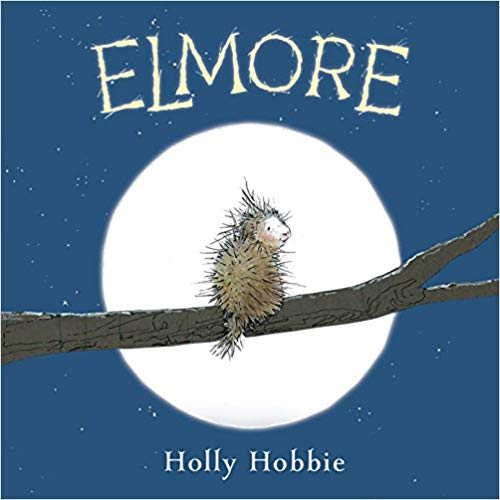 It can be difficult to make friends when you're a spiky porcupine! This book encourages students to think about the many ways they can connect with others.   
11. The Word Collector by Peter H. Reynolds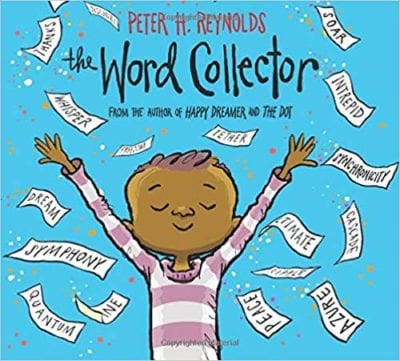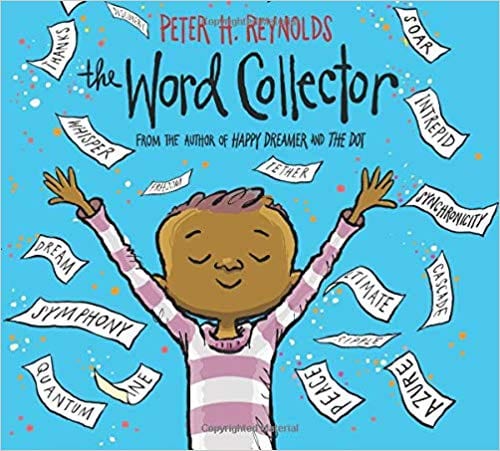 Many kids collect rocks, baseball cards, and comic books, but Jerome collects words. Inspire students to notice vocabulary and show them the power that just the right word can hold.
12.  The Rabbit Listened  by Cori Doerrfeld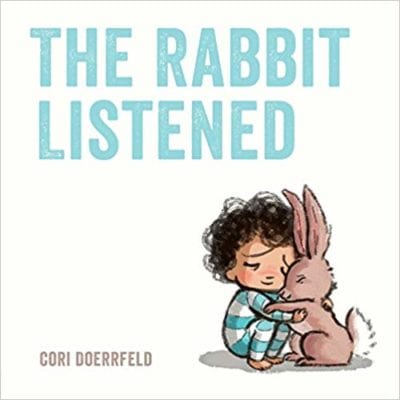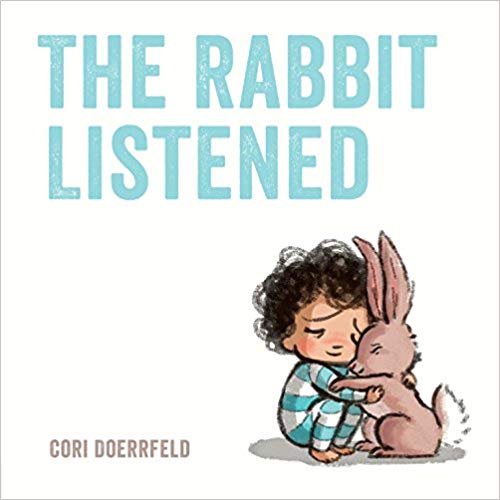 This tender story reminds kindergarteners (and those who teach them) that sometimes, just listening is the greatest way to help.
13. Lucia the Luchadora by Cynthia Leonor Garza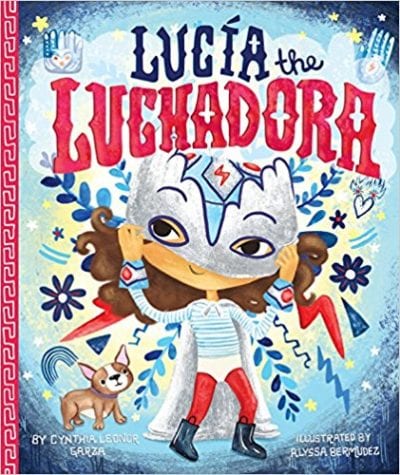 With a nod to the Mexican lucha libre tradition, Lucia shows everyone on the playground that girls can most definitely be superheroes in this story about culture, caring, and confidence.
14. Winter Is Here , In the Middle of Fall ,   When Spring Comes, and Summer Song by Kevin Henkes and Laura Dronzek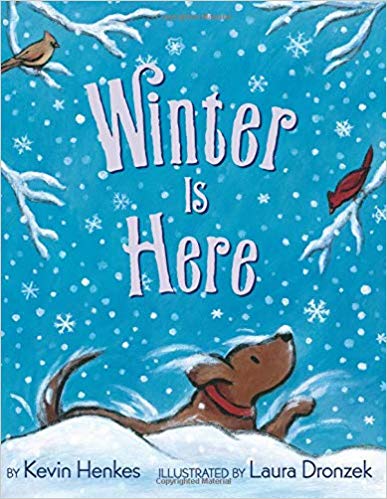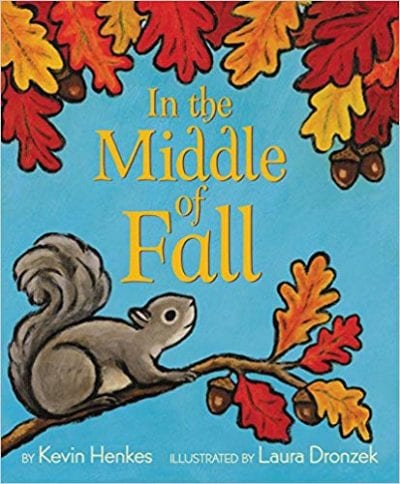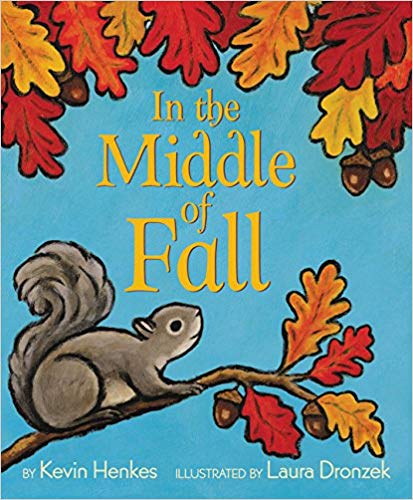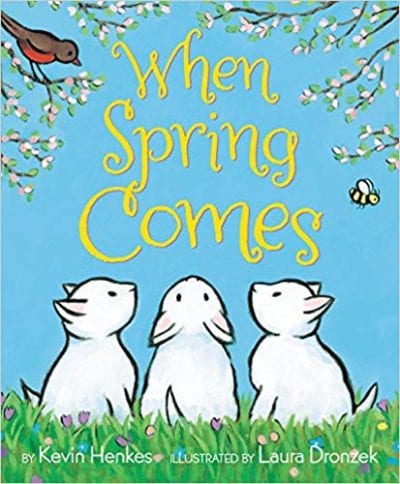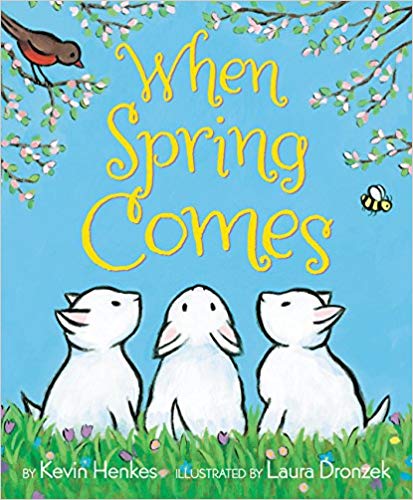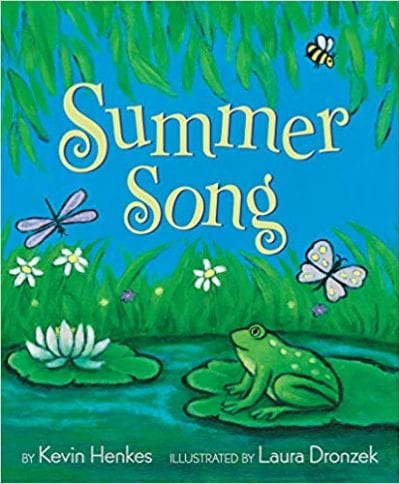 The patterned text, precise language, and cheerful illustrations in these titles are perfect for sharing with kindergartners, no matter the weather! Inspire seasonal artwork and writing all year long. 
15. Round by Joyce Sidman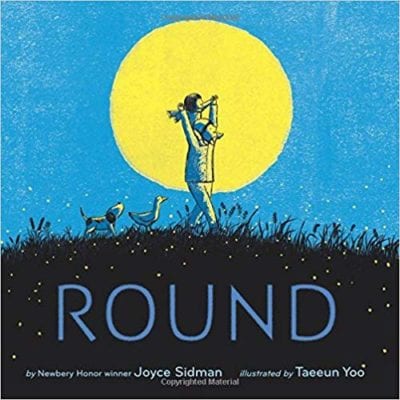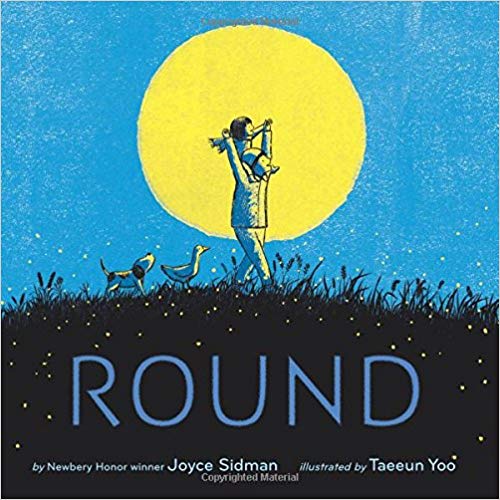 This ode to roundness in nature is both artful and thought-provoking. Expand students' perspectives during a geometry unit or use this title to complement a study of scientific description.
16. Crescent Moons and Pointed Minarets: A Muslim Book of Shapes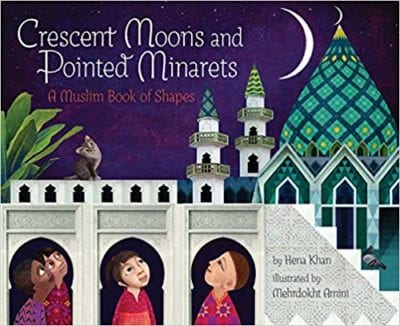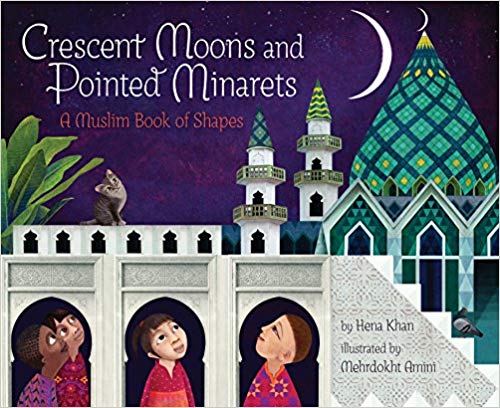 This is so much more than a shape book. Explore both 2D and 3D shapes alongside Muslim culture with this unique offering. Students who enjoy artwork will especially appreciate the intricate designs in the illustrations.
17. One Fox: A Counting Book Thriller by Kate Read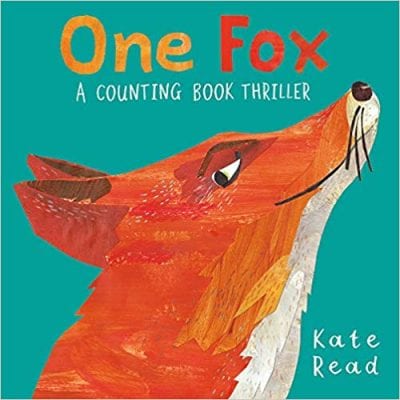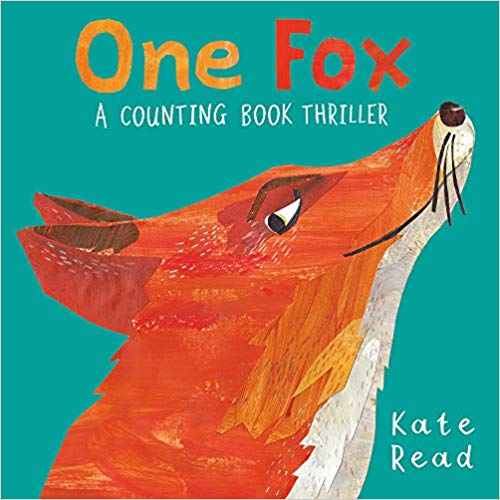 Counting books aren't usually billed as "thrillers," but visual and linguistic interest and a suspenseful storyline elevate this title to a read-aloud winner.
18. One Big Pair of Underwear by Laura Gehl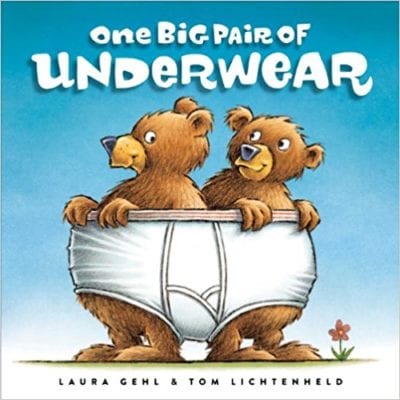 Explore visual representation of numerical amounts in this silly counting book about groups of animals who must share snacks, pillows, playground slides, and (of course) underwear.
19. How Much Does a Ladybug Weigh? by Alison Limentani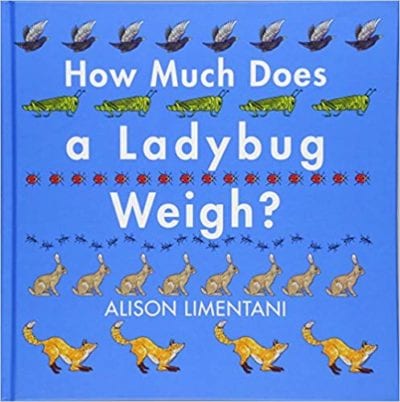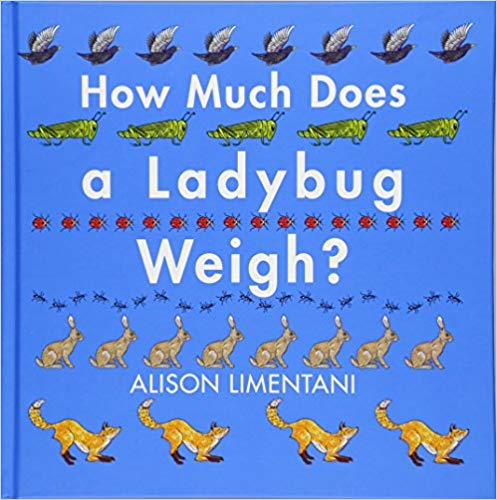 Did you know that ten ants weigh the same as one ladybug? Introduce students to weight by comparison with this interesting counting book. This title is perfect to share before exploring balance scales.
20. Lubna and Pebble by Wendy Meddour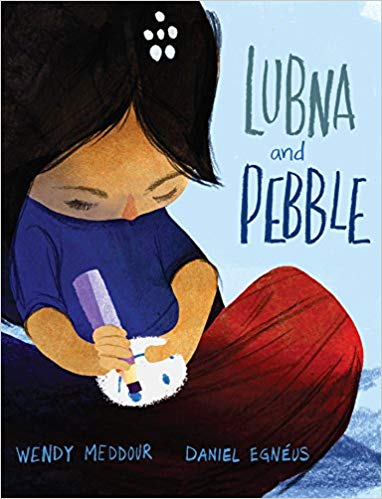 We don't want to shy away from tough topics with our young students, but they have to be tackled in developmentally appropriate ways. This child's eye view of a refugee experience is also a touching testament to the power of friendship.
21. Jabari Jumps by Gaia Cornwall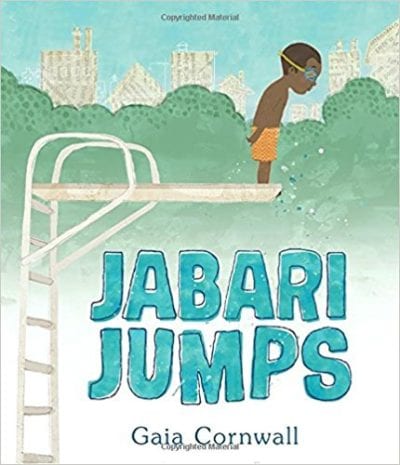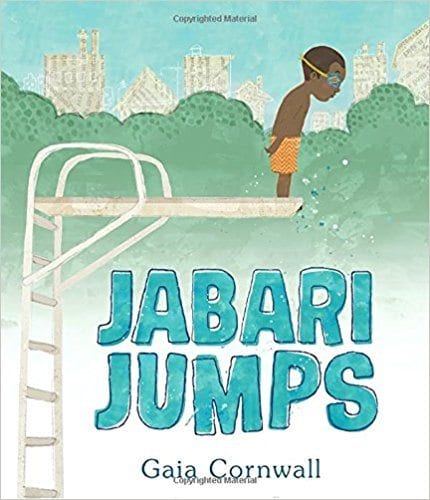 Jabari wants to jump off the high diving board at the local pool. After some hesitation, he does it with style. This is a heartwarming story about pursuing big goals.
22. That Neighbor Kid by Daniel Miyares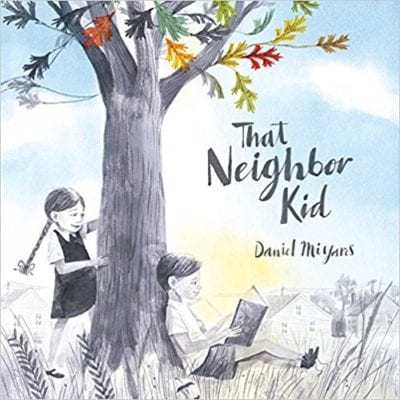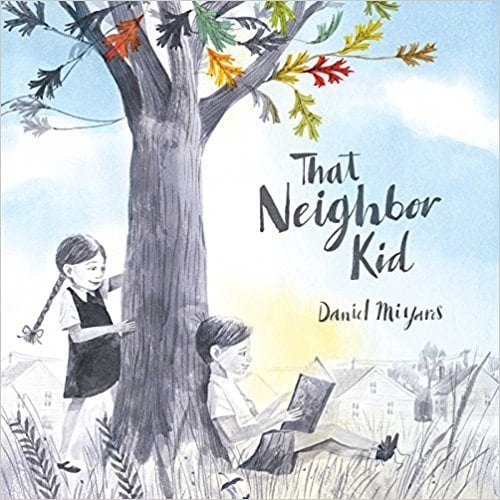 A girl takes a risk and says "hi" to her new neighbor. The pair end up working together to construct a treehouse and build a friendship in the process. This is a poignant, almost wordless book about the power of the simple act of reaching out.
23. Baabwaa and Wooliam: A Tale of Literacy, Dental Hygiene, and Friendship by David Elliott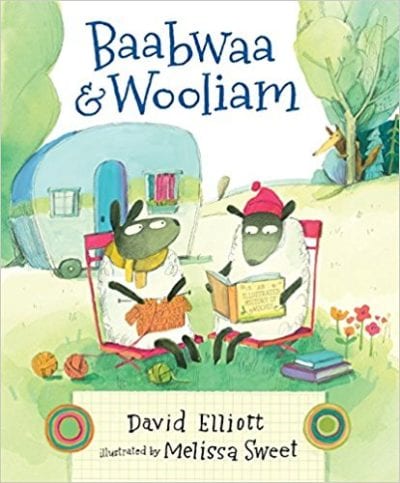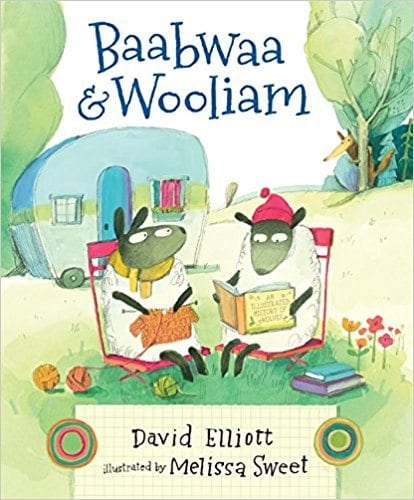 This title is funny, celebrates reading, and is ripe with opportunities for comprehension strategy mini-lessons. A classroom must-have.
24. High Five by Adam Rubin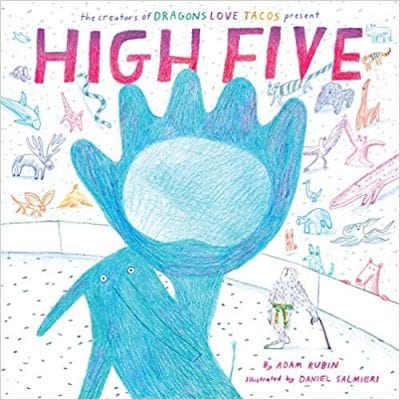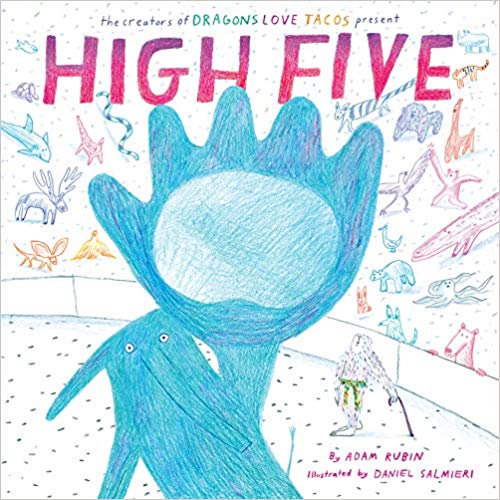 From the team behind the modern classic Dragons Love Tacos comes this hilarious rhyming account of the ultra-competitive High Five Championship competition.
25. Boo Who? By Ben Clanton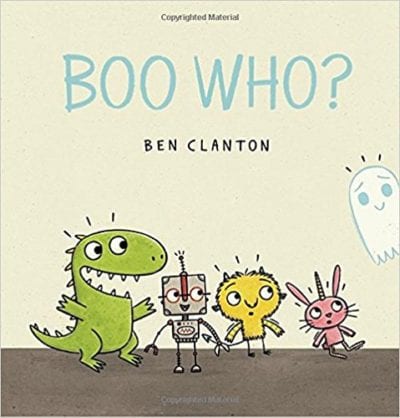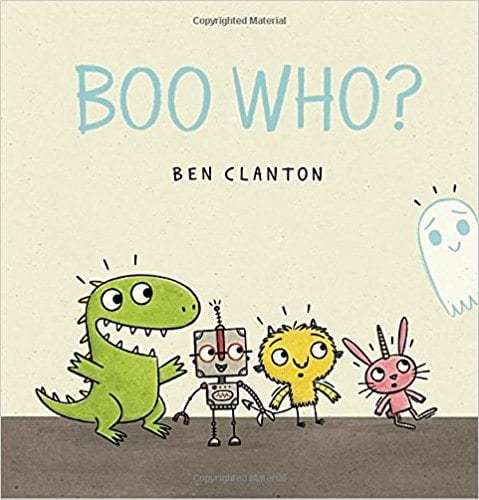 The characters from the rollicking Rex Wrecks It are back, along with a new friend, Boo. Boo feels invisible—because, well, he is—until the pals stumble upon a game where he can excel. This story is a wonderful way for students to learn about the importance of including others.
26. A Piglet Named Mercy by Kate DiCamillo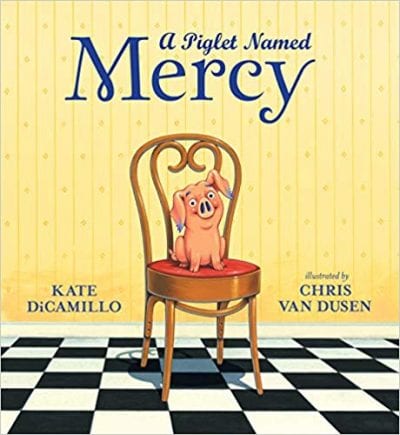 Initiate a new crop of Mercy Watson fans with a tender picture book explanation of how Mercy arrived at the Watson Family's doorstep.
27. I Wrote You a Note by Lizi Boyd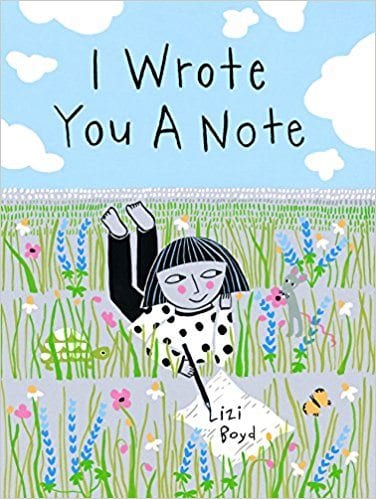 This sweet and simple story is guaranteed to incite a flurry of friendly letter writing in your classroom.
28. I Do Not Like Books Anymore! by Daisy Hirst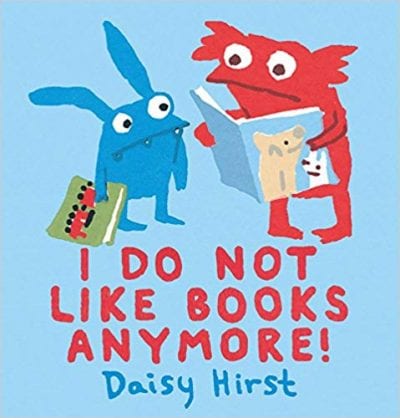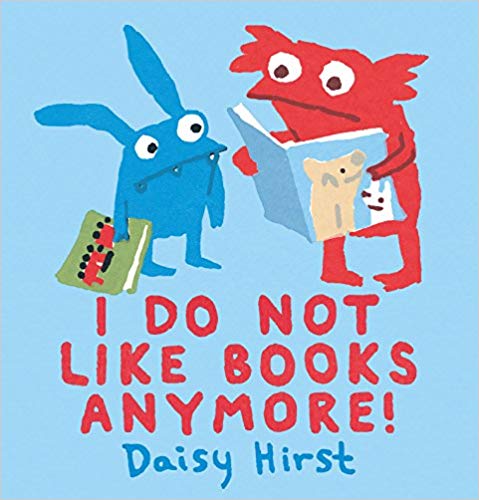 How smart to spin a narrative around a common new-reader buzzkill: boring books! The decodable title Natalie excitedly brought home from school turns out to be a snooze, and all the books she wants to read feel too difficult. Perseverance and encouragement get her back on a book-loving track.
29. Birthdays Around the World by Margriet Ruurs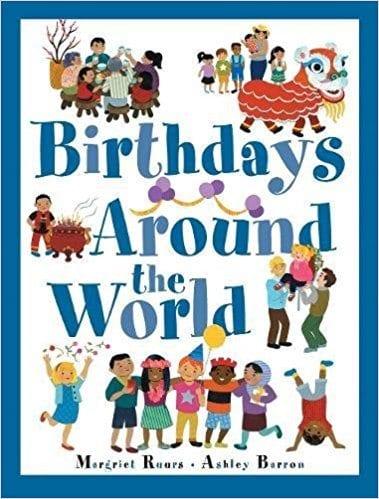 Birthdays are pretty important when you've only had five or six of them. This collection of global traditions will have children counting down to their own big days and also teach them that not all cultures celebrate birthdays.
30. A School Like Mine: A Celebration of Schools Around the World by DK Publishing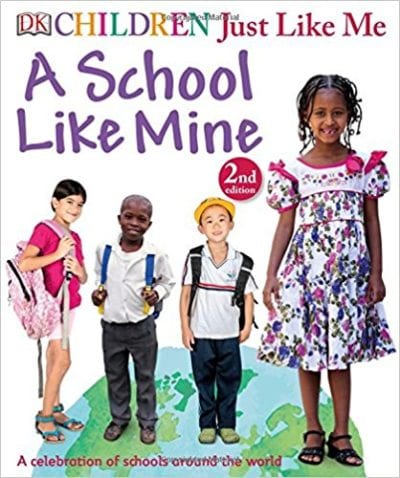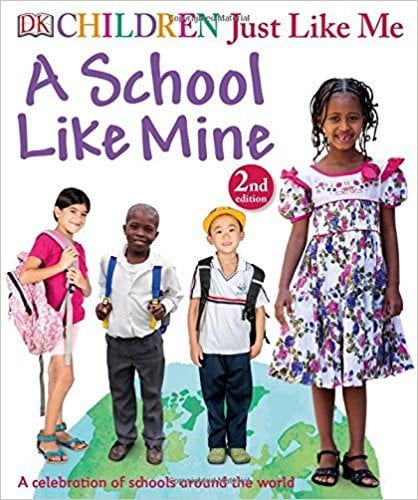 It's exceptional to have some books in your reading corner that you know students will love to pore over. Give them this title about a topic relevant to everyone: school!
31. National Geographic Little Kids First Big Book of Science by Kathleen Weidner Zoehfeld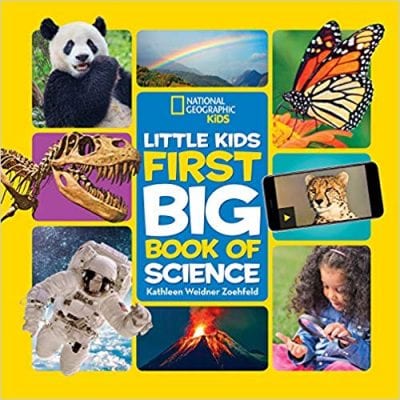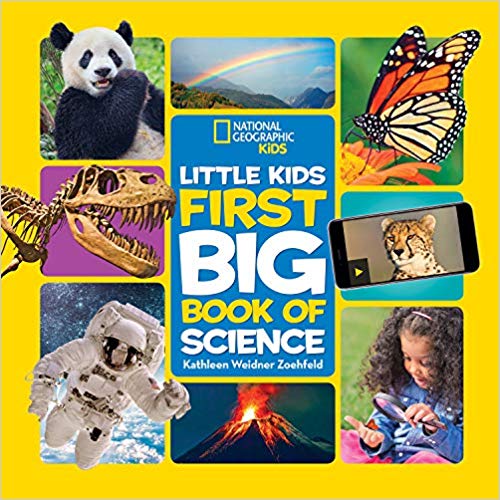 What is science, anyways? Use the opening section to teach kids about the habits of scientists at the start of the year, and return to its captivating coverage of different science topics when you start each new unit. 
32. Hey, Water! by Antoinette Portis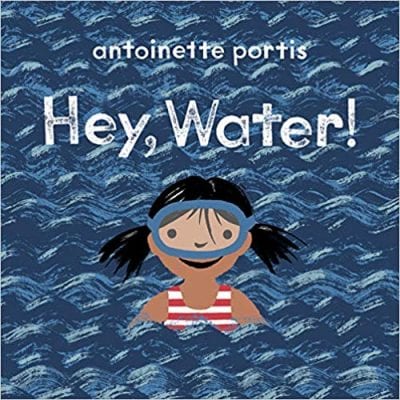 Hey, kindergarten teachers: this artful ode to one of our most necessary natural resources is a science bookshelf must-have.
33. Water Land: Land and Water Forms Around the World by Christy Hale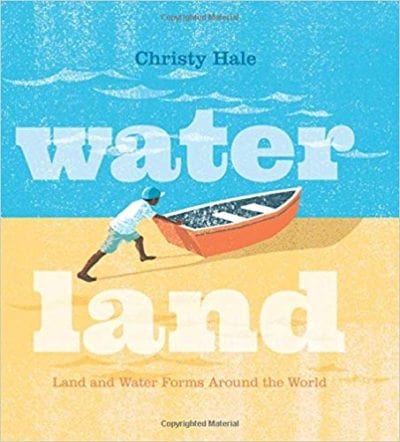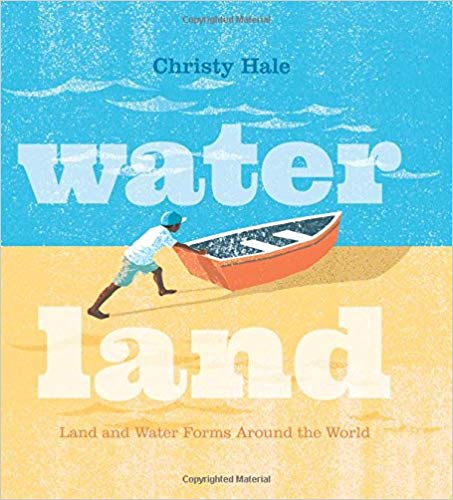 This innovative book uses paper cutouts to show how land and water forms are related—plus, plenty of fun details in the illustrations invite wondering and conversation.
34. Do Not Lick This Book by Iden Ben-Barak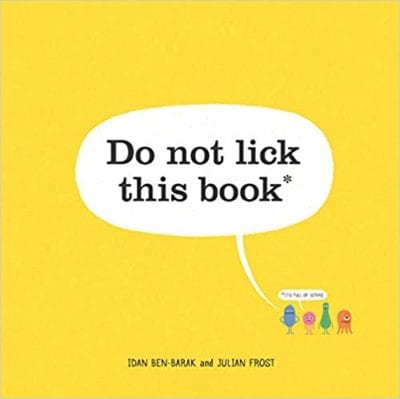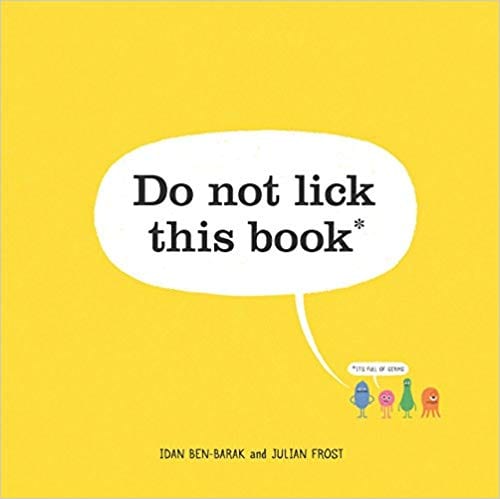 This title takes a complex topic—microbes—and packages it in an interactive way even young kids can understand. Share it when you talk about hand-washing (again, and again, and again.)
35. Peek-Through Picture Books by Britta Teckentrup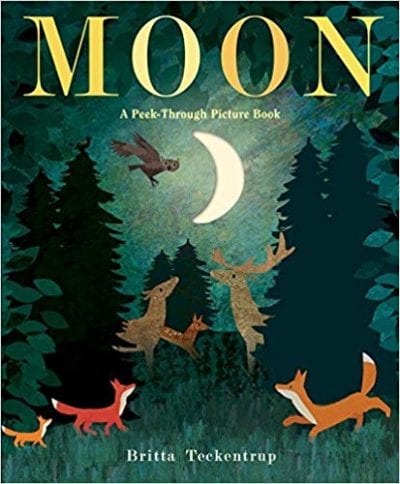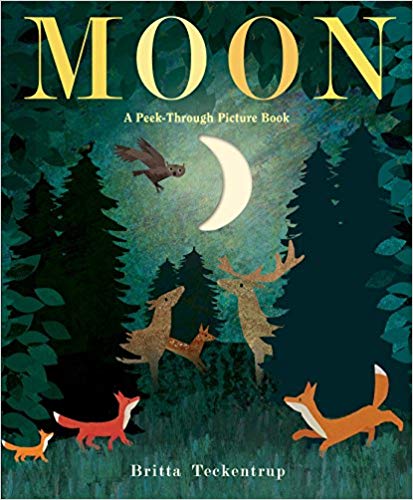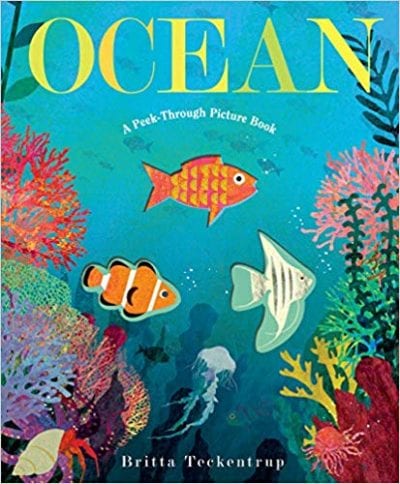 Perfect blends of artistry, information, and engagement, each title in this series uses cut-outs to share new details on each page about a topic in nature. Who says nonfiction can't be beautiful? 
36. Frida Kahlo and Her Animalitos by Monica Brown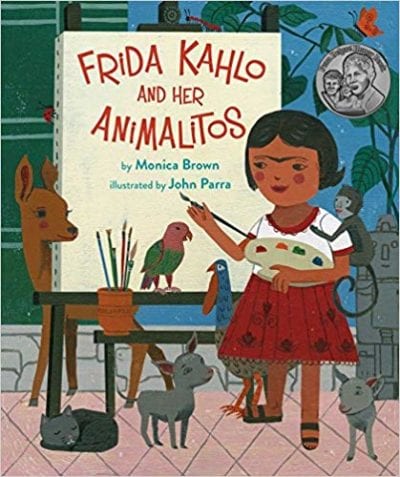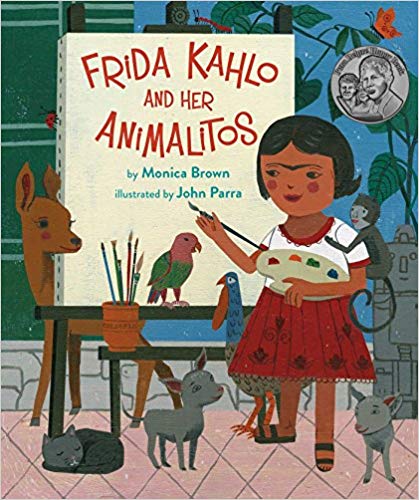 This is a colorful and engaging portrait of artist Frida Kahlo presented in context that children can appreciate: her special relationships with the animals in her life.
37. Anywhere Farm by Phyllis Root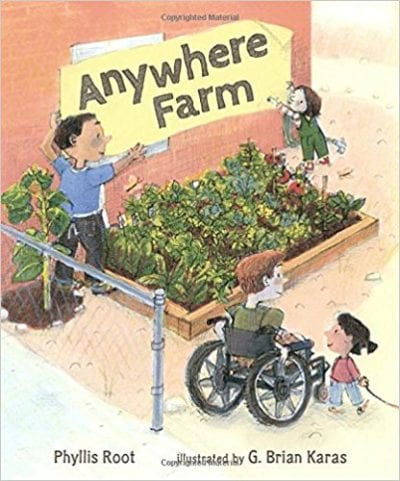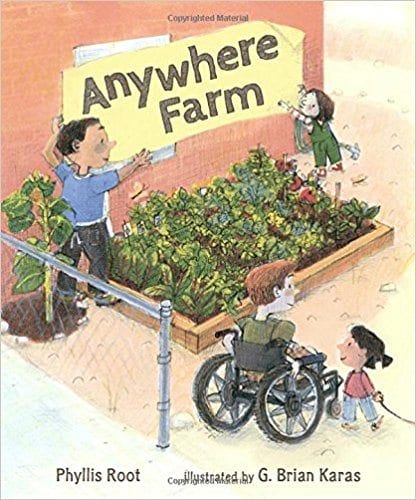 Introduce key concepts about plants and to inspire young farmers, whether or not you have conventional garden space available.
38. Living and Nonliving Things: A Compare and Contrast Book by Kevin Kurtz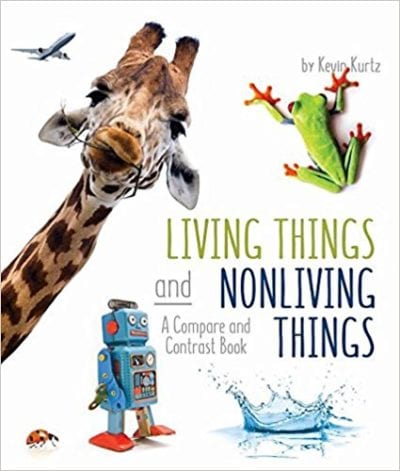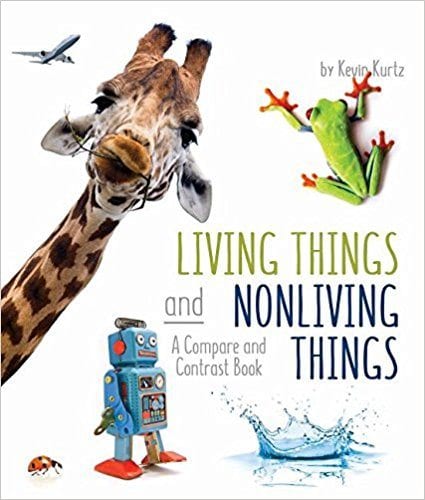 Explore this foundational concept with a book that encourages critical thinking. The engaging photographs and embedded questions help students decide if something is "probably a living thing," leaving room for a realistic dose of scientific uncertainty.
39. The Doctor With an Eye for Eyes: The Story of Patricia Bath by Julia Finley Mosca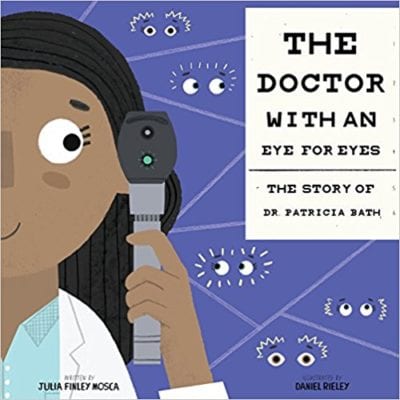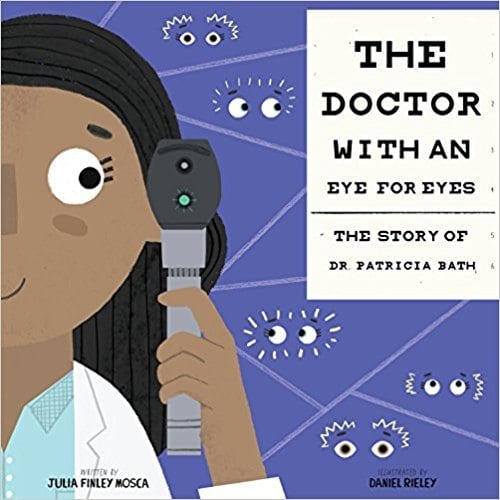 This rhyming biography manages to present complex information in an accessible way. Use it to discuss gender equality or as an interesting extension to a unit on the five senses.
40. The Jack Books by Mac Barnett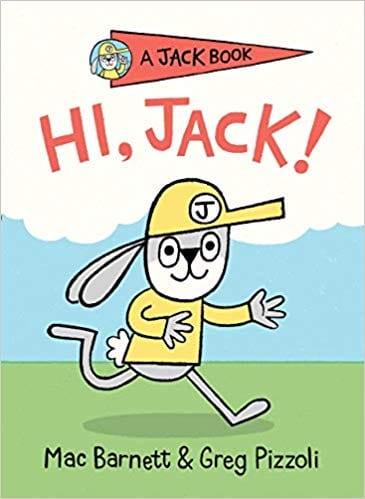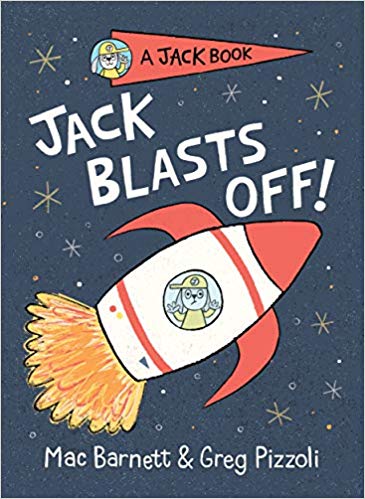 The many decodable words and short sentences are supportive for sure, but it's the deadpan humor and mischief that will hook new readers. Kids will also love the drawing tutorials at the back of each title.
41. The Giggle Gang Books by Jan Thomas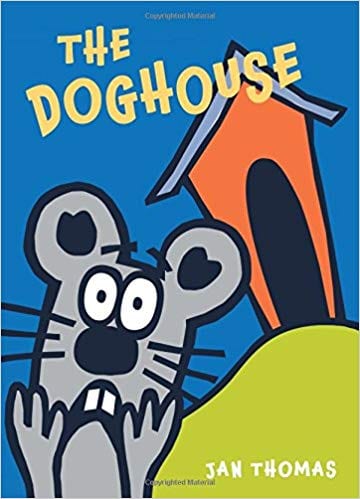 The Giggle Gang deserve their own bin in your classroom library. With just the right amount of repetition, these books feel like "real" reading despite their easy content. They also work well as quick read alouds or mini-lesson mentor texts.
42. Bright Owl Short Vowel books by Molly Coxe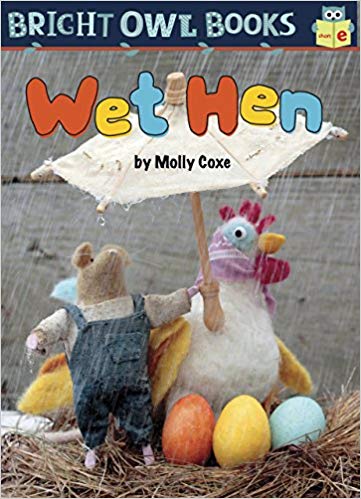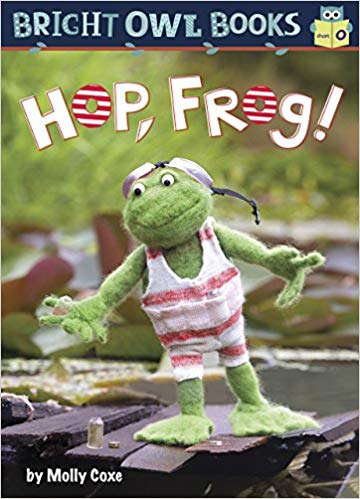 Learning short vowel sounds doesn't have to be a drag when you've got adorable felted animals to teach you. Supplement your phonics curriculum with these gems.
43. What Color is Night? by Grant Snider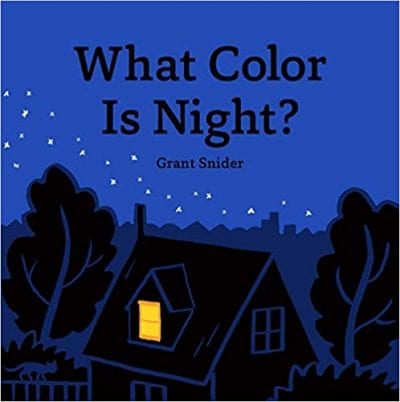 What sounds like a simple question is deceptively complex in this poetic title that encourages readers to look more closely at the world around them. Use it to inspire student poetry or night-themed artwork.
44. Runny Babbit Returns: Another Billy Sook by Shel Silverstein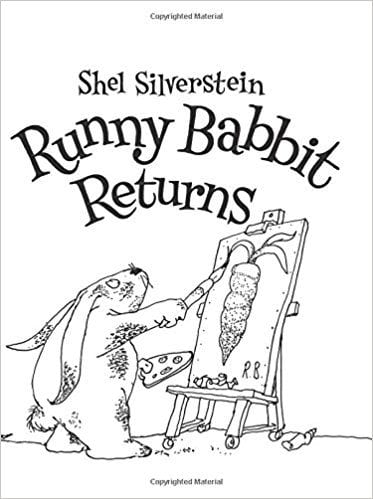 These poems are not only fun tongue twisters but also offer a exceptional chance for kindergartners to explore manipulating initial sounds. And, of course, you get the laughs you've come to expect from this legendary poet.
45. Things to Do by Elaine Magliaro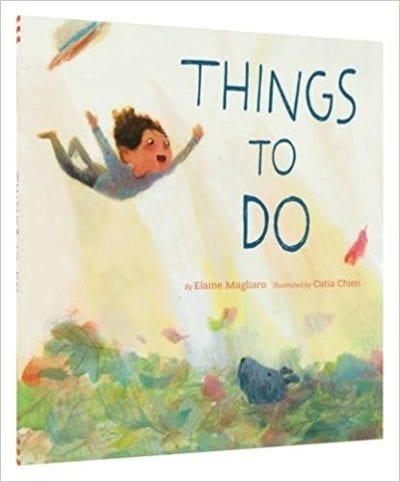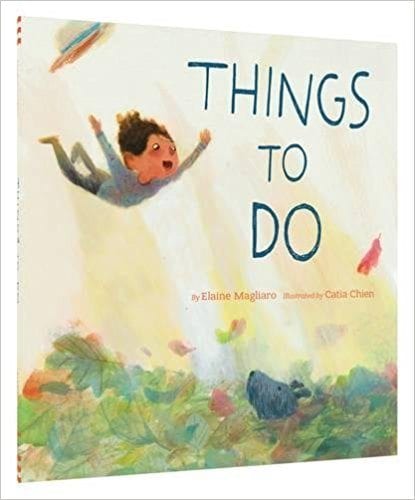 Simple but powerful free verses personify animals, natural phenomena, and common objects. These are perfect for teaching visualization.
46.  What's Your Favorite Bug?  by Eric Carle and Friends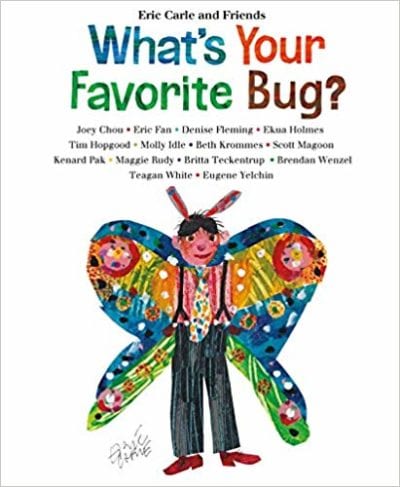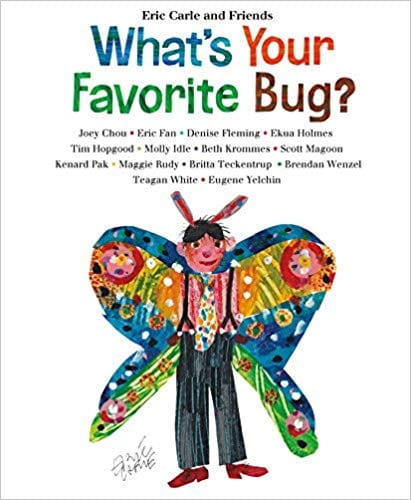 Kids will gravitate towards this book because they recognize Eric Carle's signature artwork on the cover, but inside will find fifteen talented children's artists' answers to the title question in art and poetry. 
47. Thank You, Earth: A Love Letter to Our Planet by April Pulley Sayre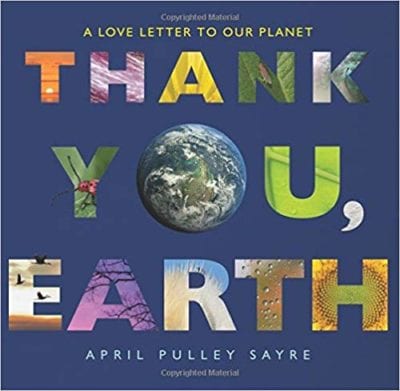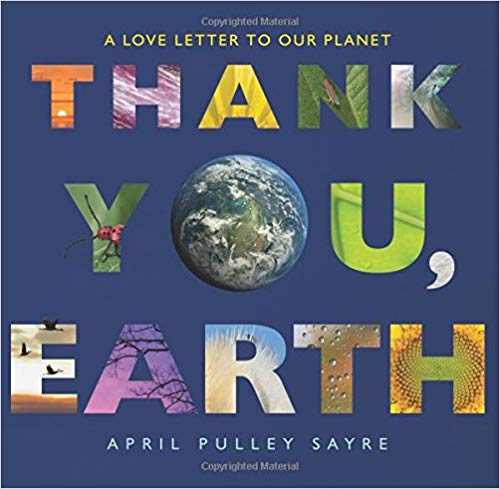 This book makes for a gorgeous read aloud, and we see adorable Kindergarten "thank you letters to the earth" in your classroom future.
48. The Princess in Black series by Shannon Hale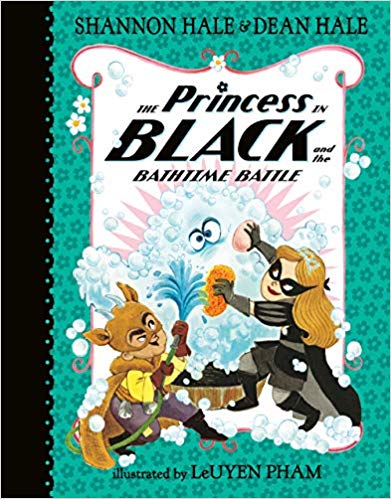 This illustrated chapter book series has something for everyone—princesses, superheroes, monsters, and more. We love how the later books emphasize cooperation and acceptance.
49. Barkus by Patricia MacLachlan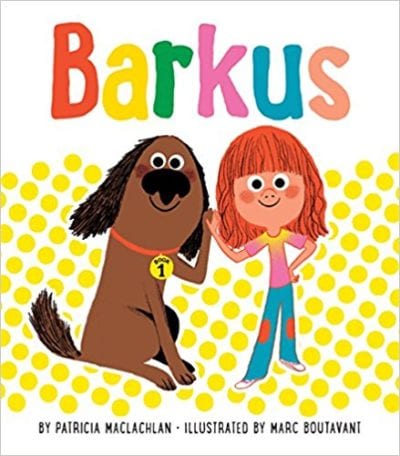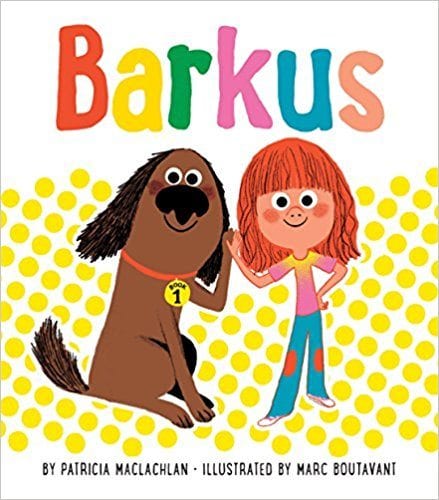 This dog and owner duo remind us of Henry and Mudge. The wholesome content works for a read-aloud or your occasional advanced independent Kindergarten reader. For more fun, check out Barkus Dog Dreams: Book 2. 
50. Detective Gordon series by Ulf Nilsson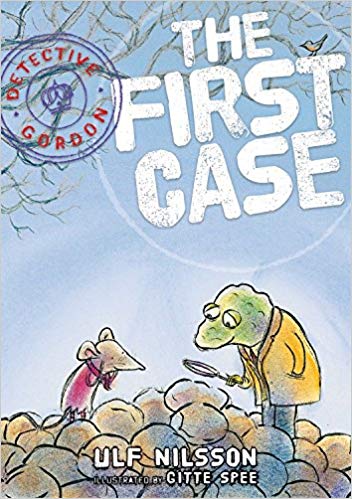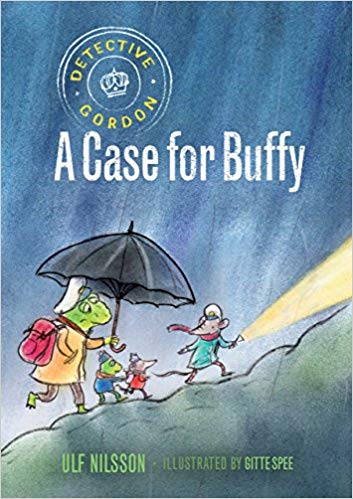 Starring a retired police officer toad and his mouse sidekick, these charming mysteries from Sweden will hook your students. Turn down the lights during quiet time and work your way through the whole series.
Which books have you added to your kindergarten library lately? Come and share in our teacherfy HELPLINE group on Facebook. 
Plus, the greatest books for first and second grade.
Source link