Lesson planning is already exhausting. So how are teachers supposed to have time to find and read professional development books? Don't worry. We've done part of the work for you. Here are the teacher professional development books, published this year, that we're reading this fall. 
Just a heads up, teacherfy may receive a small commission when you purchase through our links, at no cost to you. All books are selected by our editorial team.
General Interest
These teacher professional development books will help you with your general approach to teaching and classroom management.
1. The Secret Sauce by Rich Czyz
As many of us know, the first year(s) of teaching can be difficult. With The Secret Sauce, Rich Czyz, author of The Four O'Clock Faculty, distills the most important and practical ways for new—and seasoned—teachers to create and maintain a positive and constructive classroom environment.
2. What School Could Be: Insights and Inspiration from Teachers Across America by Ted Dintersmith
Decisions and opinions about education are often made by people who aren't directly involved in educating students. But what if someone talked to teachers? After all, they're true experts who definitely have a stake in what's happening in schools. In 2016, Ted Dintersmith did just that. What results is a deeply interesting book full of teacher-generated thoughts and ideas about what could—and should—happen in education.
3. Powerful Teaching: Unleash the Science of Learning by Pooja K. Agarwal and Patrice M. Bain
There's so much research out there. But what's good research, and what isn't? And how do we use that information to help our students? Powerful Teaching is the result of rigorous study, including a "scientist-teacher collaboration" that lasted over a decade, that has been turned into four strategies that will make your teaching even better. 
4. Connect for Classroom Success: A Mentoring Guide for Teachers K–12 by R. Janet Walraven
If we want teachers to remain in the profession, along with a livable wage and better working conditions, mentorship is key. But sometimes a good mentor is difficult to come by. A master teacher, Walraven has written a helpful book that shares applicable ways to manage the classroom, deal with parents and principals, and master time management.
Be sure to also check out our Facebook groups teacherfy—First Years and teacherfy Chat for more resources and encouragement.
5. Mindful Classrooms™: Daily 5-Minute Practices to Support Social-Emotional Learning by James Butler
Implementing SEL practices in the classroom is definitely a high priority, especially because those practices give students lifelong skills and tools for handling issues like stress and anxiety. This book gives teachers awesome strategies and exercises to help young students learn how to self-regulate.
6. Differentiated Instruction in the Teaching Profession: Innovative Ways to Change How We Teach by Kristen Koppers
For many teachers, differentiating instruction is like breathing—it's just something they do. For others, differentiation can be a time-consuming task. Koppers gives both groups easily implementable ways to modify instruction so that all students, regardless of ability, have the chance to learn.
Literacy
These teacher professional development books will help you increase your students' literacy.
7. Start with Joy: Designing Literacy Learning for Student Happiness by Katie Egan Cunningham 
Joy is definitely the buzzword these days. It might be a cliché at this point. But sometimes we need to be reminded to do things with joy, which can make all the difference. In Start with Joy, former classroom teacher Katie Egan Cunningham helps teachers approach literacy instruction with happiness at the heart of each lesson. As a result, students learn valuable skills that will go beyond the classroom, like empathy and the value of struggle. And teachers receive pointers for making their literacy instruction more effective.
8. Amplifying the Curriculum: Designing Quality Learning Opportunities for English Learners edited by Aída Walqui and George C. Bunch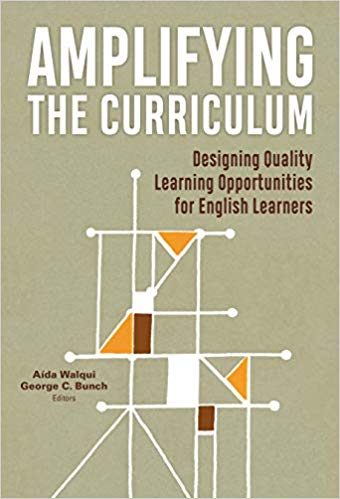 Looking for high-quality and effective ways to reach your English learners? Amplifying the Curriculum is full of lesson plans, tips, and proven strategies to help you engage English language learners in meaningful and instructive ways. Many of the suggestions are applicable to all students. 
9. The Art of Comprehension: Exploring Visual Texts to Foster Comprehension, Conversation, and Confidence by Trevor Andrew Bryan
Art educator Trevor A. Bryan details the method he created that helps teachers use art to assist students in understanding fictional, informational, and other texts through visualization. Through what Bryan calls "access lenses," students are able to unpack even more meaning. 
10. Reading to Make a Difference:
Using Literature to Help Students Speak Freely, Think Deeply, and Take Action by Lester L. Laminack and Katie Kelly
We've been trumpeting the need for more diverse books for quite some time now. But another part of that process is ensuring that those books become vehicles that encourage students to develop critical thinking skills, learn compassion, and engage in social justice. Each chapter of Reading to Make a Difference outlines different ways to help students find and use their voice to champion the things they care about. 
Math
These math-centered teacher professional development books all add up to equal student success.
11. Up for Debate!: Exploring Math Through Argument by Chris Luzniak
Rote memorization of math facts and rules can really be a drag on student learning. In Up for Debate, Luzniak shows how conversation can be woven into math lessons. Luzniak gives teachers clear instructions and methods to get kids talking and listening to each other about math.
12. No More Math Fact Frenzy by
Linda Ruiz Davenport, Connie S. Henry, Douglas H. Clements, and Julie Sarama
Looking for a different, more effective way to teach your students the math skills they need? This book breaks down math instruction into three essential phases that will help you move away from math instruction that isn't always helpful to students and toward a more fruitful method that's actually beneficial.
13. Math Fact Fluency: 60+ Games and Assessment Tools to Support Learning and Retention by Jennifer Bay-Williams and Gina Kling
Sometimes learning math just isn't fun. But can it be? Yes! With the lessons, games, and assessments in Math Fact Fluency, you'll be able to teach your students the fundamentals of math without boring or discouraging them.
14. Project-Based Learning in the Math Classroom (Grades 6–10) by Chris Fancher and Telannia Norfar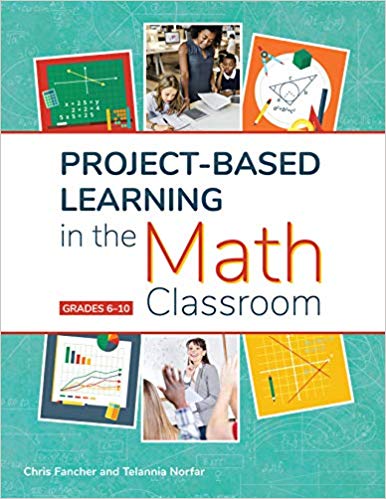 Integrating inquiry-based lessons into math instruction can be intimidating. But with practical advice, real-world examples, and helpful strategies, Fancher and Norfar show how project-based math lessons increase student engagement and stimulate students' curiosity.
What teacher professional development books are you reading? Come and share in our teacherfy HELPLINE group on Facebook.
Plus must-see TED Talks for teachers.
Source link