We've all used Bitmojis to express our feelings or send birthday wishes to friends. But have you thought about building a virtual Bitmoji classroom? Lots of teachers are building out their classrooms. It's fun, and helpful too! The interactive elements allow students to click through to see assignments, documents, and websites.
Looking for ideas of what to include in your virtual Bitmoji classroom? We've got you covered with these creative ideas posted in our teacherfy Facebook groups. Plus, Instagram has a variety of posts that are exceptional for inspiration. And if you don't know how to get started … we've included a tutorial below.
We Can't Stop Staring
There are so many details in this image posted by Kait C. on Facebook!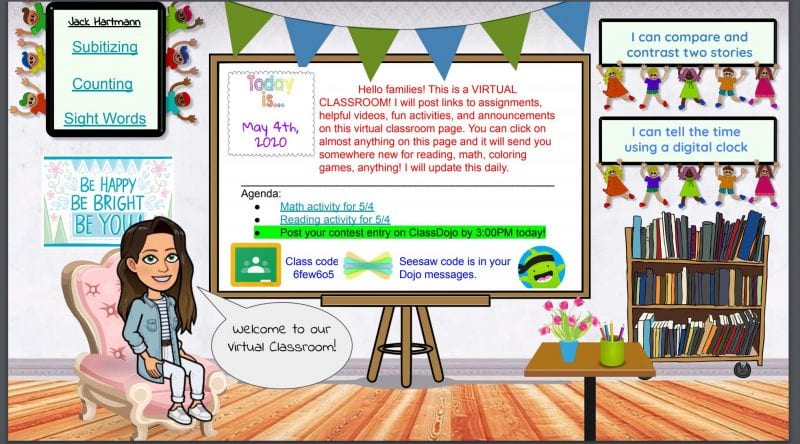 Virtual Anchor Charts & Posters
We also love the Alma Mater representation, from Amanda H. on Facebook.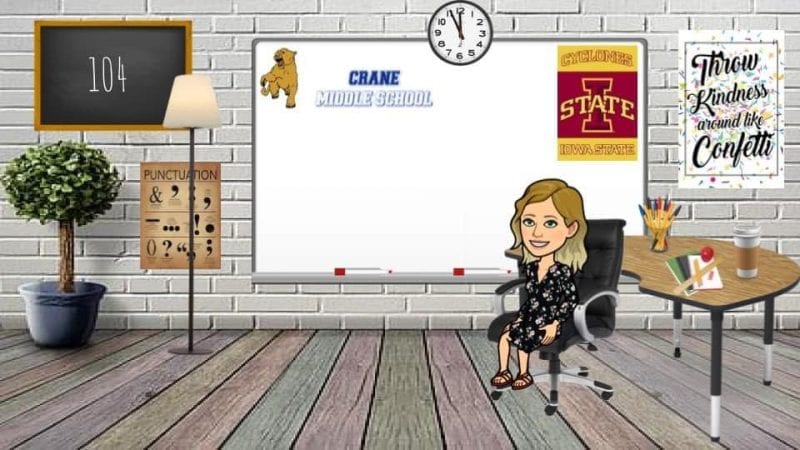 We Love Any Book Love
With a virtual classroom you can link to reading materials for the week.
Customized for Mother's Day Content
We love these clickable links to activities for students.
Greetings From the Classroom
Get all the teachers involved in this virtual classroom.
Ready for Game Day!
We love the theme for this virtual classroom.
Fun for Foreign Language Learners
Also how exceptional is this Spanish classroom?!
Music Teachers Get in the Groove
We love the links to each grade level on the keyboards.
Art Teachers Share Their Creativity
We love the challenge and artist of the week.
First Grade Teachers Represent!
The whole grade can showcase their Bitmojis.
Create Your Own!
Want your own virtual Bitmoji classroom that is interactive? Check out this video tutorial:
This video tutorial walks you through the steps to making a Bitmoji Google Classroom banner:
And if you'd rather see some step-by-step instructions this link helps!
Have your own virtual Bitmoji classroom to share? Come join us in our teacherfy HELPLINE group on Facebook!
Plus, 18 Amazing Apps for Google Classroom!
Source link